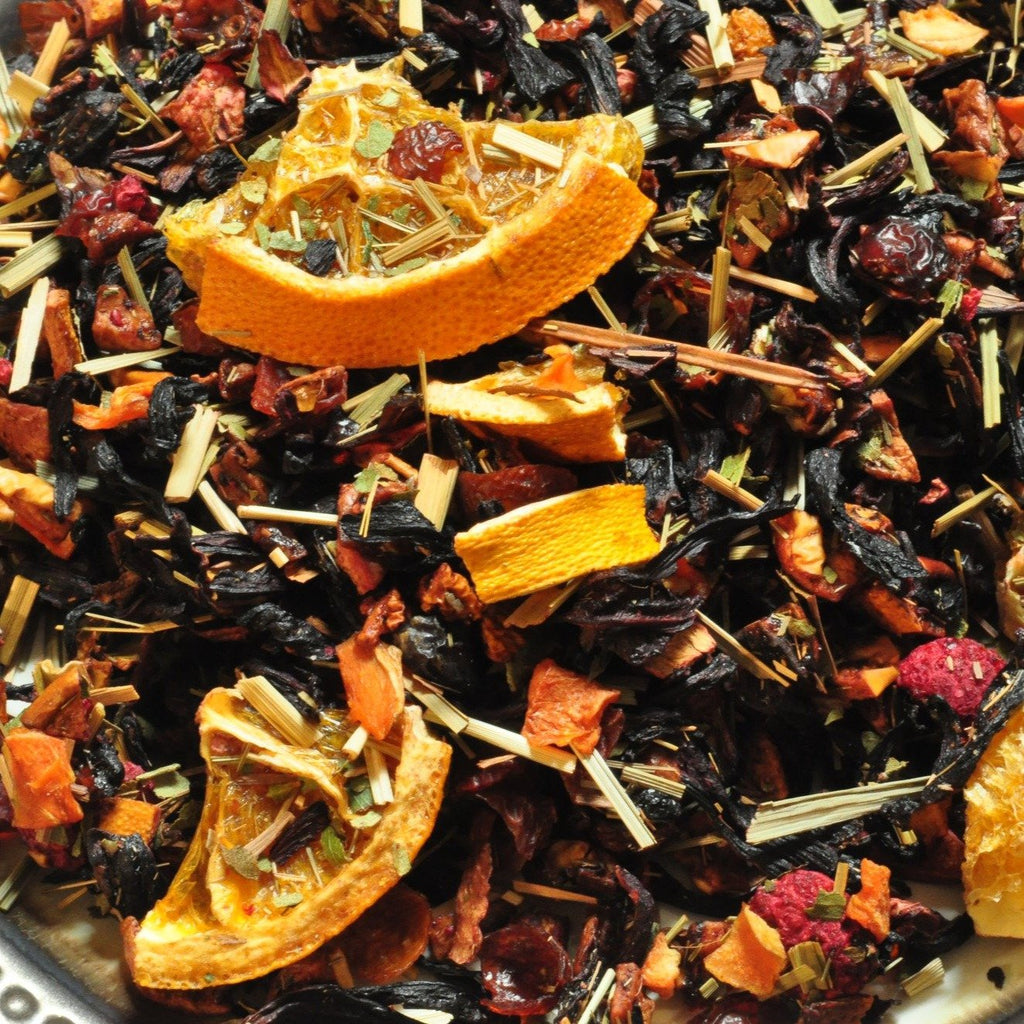 Brown Leaf Tea Bar
Fruity Sangria
This fruit-filled tea blend is a delicious, fruit-based wine "punch" that takes its inspiration from the traditional red-wine Spanish Sangria.  Tart hibiscus is paired with elderberries, citrus, and lemongrass to recreate a cooling summer treat.
Ingredients 
hibiscus, apple, orange peel, rosehips, elderberries, carrots, flavors, orange slices, lemongrass, raspberries , beet powder, raspberry fruit powder, freeze dried grapes
Infuse (cold) 1 Tbsp of fruity sangria with 1 cup of seltzer or ginger ale for 15 minutes. Serve over ice with slices of lemons and oranges.
Iced Tea Recipe (8 servings)
¼ cup tea, 8 cups cold water, steep for 1-3 hours in fridge, sweeten to taste. Keep refrigerated and consume within 3 days.
STEEP:
1.5 teaspoon tea in 8 ounces water
212degrees F
5 minutes
---
Share this Product
---
More from this collection